I was killing time before my class at the university and produced this. I killed too much time because I was a few minutes late, and when I walked in the professor was speaking in gibberish. I thought I walked into the wrong class. She was going on forever about time and it's relevance to many things, and metaphors or phrases about time. Mind you, I'm supposed to be in an English class. So when she hands out the syllabus, I'm about ready to walk out and the paper says it's my English class.
Apparently I'm studying Midievil Temporalities. Which, to my understanding, is the analysis of time's influence on Early British writing....insert very confused face here...
Here's the original.
I meant to either have Hiei, Yomi or Karasu standing behind him, but I didn't want to ruin the artwork messing around with another character. So I left it as is. Maybe I'll add one of them in later. Enjoy.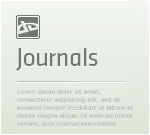 Commissions New Year (2012) Special :: 1/2 PriceThis page is under construction, so please don't freak out if there is some information missing.

Please note that prices may not reflect your individual commission. If you'd like a more detailed estimate, please feel free to ask. You won't be required to purchase from me if you ask questions.

11-23-11: For the New Year, I am continuing to keep my commissions at half-price! 5 Slots open! only Until the end of February!

Pricing in Negotiable. But I won't go under $7 USD per hour, which is why I list the approximate time it take for me to complete a certain style.

Rough Sketch:

Rough Sketches are done in pencil only. This style
Commissions are Open. ;D