Watch
I was killing time before my class at the university and produced this. I killed too much time because I was a few minutes late, and when I walked in the professor was speaking in gibberish. I thought I walked into the wrong class. She was going on forever about time and it's relevance to many things, and metaphors or phrases about time. Mind you, I'm supposed to be in an English class. So when she hands out the syllabus, I'm about ready to walk out and the paper says it's my English class.
Apparently I'm studying Midievil Temporalities. Which, to my understanding, is the analysis of time's influence on Early British writing....insert very confused face here...
Here's the original.
I meant to either have Hiei, Yomi or Karasu standing behind him, but I didn't want to ruin the artwork messing around with another character. So I left it as is. Maybe I'll add one of them in later. Enjoy.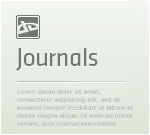 Commissions New Year (2012) Special :: 1/2 PriceThis page is under construction, so please don't freak out if there is some information missing.

Please note that prices may not reflect your individual commission. If you'd like a more detailed estimate, please feel free to ask. You won't be required to purchase from me if you ask questions.

11-23-11: For the New Year, I am continuing to keep my commissions at half-price! 5 Slots open! only Until the end of February!

Pricing in Negotiable. But I won't go under $7 USD per hour, which is why I list the approximate time it take for me to complete a certain style.

Rough Sketch:

Rough Sketches are done in pencil only. This style
Commissions are Open. ;D
Okay, PLEASE don't take any negative criticisms to heart okay! I just noticed you wanted a critique so I'm going to attempt my best. I'm only looking at this at the aspect of a person who appreciates artwork, but doesn't draw them-self so I hope that you still find whatever I have to say has some merit to it.

I really like this piece over all. I think that the little touches of him kneeling, his choice of clothes which are not a-typical for him but still simple and suiting are nice. I also really enjoy that the jeans and clothing have some depth to them, some wrinkles and seams. And the key chain hanging out of his pocket, the bulge of his back pocket also look fluid.

His overall structure is pretty accurate but has personal artistic choices (shade of red, angle of chin, etc.) to give a touch of uniqueness to this. A personal quality to the artist unto them-self.

For me, I'm a bit confused BY the fox in the corner because it is so uncolored, so small, I can't really tell if Kurama is petting it, or if it is just symbolism. It is just a...faded piece that I can't really see as standing out or blending in. It seems that he's kneeling to get closer to the animal, but...I'm not sure, it just seems off because I can't figure out visually its intent/purpose. There is nothing that stands out to reveal its purpose.

His chest and arms, the way they are...seem...stiff to me. I want to use blockish but I don't think that's the correct term for what it seems like. I mean, his chest is turned out to us...but his arms are bent in such a way that is seems like it should be more closed off?

And for the hand over the knee...It seems like (I know it is just showing the top/knuckle part of it) it is a bit cut off, squared but not in the essence of his hand being curled into itself (meaning the fingers curled into the palm). It doesn't look like it is curled in OR like the fingers are straight. Just...kind of cut off. And the veinish part, looks a bit out of place within this clear cut style. A little over detailed I suppose.

Of course, it is up to you whether you like/dislike my critique and of course these are just the feelings of one. I really hope that I brought something interesting for you and I really hope you have a great day!
The Artist thought this was FAIR
1 out of 1 deviants thought this was fair.